Meet The Team
As a buyer or a seller, you want your real estate transactions to go smoothly. That means finding the exact home you're looking for, or selling your home promptly and for the best price. It means not having to worry, even if you're new to the real estate arena, or if you're moving thousands of miles away. You need an experienced professional. I will put my knowledge and experience to work to help you make your move a pleasant one. Make your choice wisely. The agent you choose will help you make many important decisions. No one will work harder or more professionally.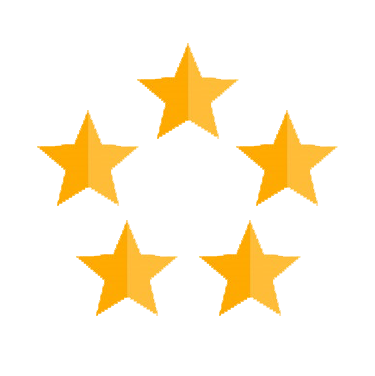 Check out my Redfin
Partner Agent reviews HERE
Meet Bonnie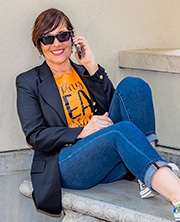 I have worked as a REALTOR® since 2004, specializing in helping military clients buy homes with their VA benefits. I also enjoy working with sellers, helping them close the chapter on their current home and  step up to the next exciting phase of their lives. First time home buyers are also always a thrill to work with.  Buying a first home is so very exciting and important as building wealth through your first home can set the stage for your future.  Being a part of that process is a responsibility I take very seriously. Whomever the client, the work is so very rewarding.
I moved to San Diego in 1996 from New York City and have never looked back. At first I missed the excitement, diversity and hustle of the city, but my San Diego real estate career provides all that and so much more. Now I have the satisfaction of knowing I am helping people.  Finding the perfect home or selling a house so a family can move on, is so thrilling and so very important to my clients, their families, their futures and to me. Helping a short sale seller get out of a burdensome loan and avoid foreclosure, or watching the joy of a 1st time home buyer is so gratifying, I cannot imagine any other career.
While most of my clients are in North County, I travel and work where my clients take me. From Chula Vista to Riverside County I go where I am needed and work within my clients calendar needs.  Providing world class service in an ever changing world, I look forward to helping you and I am never too busy for your referrals of friends, family and work associates.
Meet Tasha Smith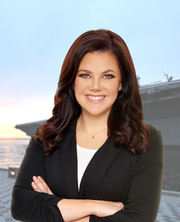 This email address is being protected from spambots. You need JavaScript enabled to view it. | Website | 760-518-5453
Realtor®, California DRE #02125538; Operations Director
Tasha Smith, an expert in Marketing and Administration is the Operations Director Bonnie Maloney Real Estate Services.
Tasha grew up in Cincinnati, Ohio and left at the age of 18 to join the Marine Corps. After boot camp Tasha was stationed in North Carolina for 4 years and then left for sunny San Diego for another 4 years of service. After she completed her military service, Tasha continued her education, earning a degree in Project Management and Administration with an emphasis on Computer and Electronic Engineering. Upon graduating, Tasha worked as an Office Administrator at a real estate company and found out she had a passion for helping agents grow their business. "Tasha's expertise in social media, graphic design, marketing, CRM's, website design and agent training brings an abundance of talent to our team," says Bonnie Maloney. Tasha now heads the Operations of one of the most exciting Real Estate teams in San Diego. Bonnie Maloney Real Estate Services.
Meet Kendra Koed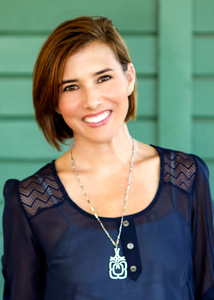 This email address is being protected from spambots. You need JavaScript enabled to view it. | 760-871-5545
Broker Associate, Realtor®, California DRE #01383214
If you're looking for a Realtor who over promises and under delivers, I'm not your gal. If you want someone who will be honest and go the extra distance to make your real estate transaction smooth, then call me today!
In April of 2003, after the birth of my daughter, I chose to pursue a career in Real Estate. I spent the first years doing both sales and property management in the San Luis Obispo area. In 2011 I reached my goal of becoming a real estate broker and in 2012 I moved to San Diego County. While learning the area, I worked as the assistant to a top producing agent, and in May of 2014 decided to go back to what I do best; helping clients full time as a Realtor. Since starting my career I have worked in many areas of Real Estate, from Business & Residential Sales, to Property Management.
For fun I like to hike, run, go to the gym and read. I also work with the San Diego chapter of JDRF. In November of 2011 my daughter was diagnosed with Type 1 Diabetes. It is a daily struggle, but we have worked as a team and she manages it with grace. In July of 2015 I decided that in addition to helping clients in pursuing their real estate dreams, I also wanted to be a part of the diabetes community in another way. I began work as a patient sales specialist at Dexcom in San Diego where I help patients to learn about and obtain a life-saving, life-changing medical device that helps them to maintain a healthy blood sugar. My connection to diabetes through my daughter and my love of helping people has helped me to excel in that position as well, but my love remained in Real Estate. I have worked with Bonnie for many years and I am super excited to be back in the Real Estate game full time and working on her team.
Meet Krista Hubbard
This email address is being protected from spambots. You need JavaScript enabled to view it. | Website | 760.975.7085
Realtor®, California DRE #02023899
Why Krista?
Unparalleled Service and Results
Trusted Real Estate Advisor since 2005
Extensive Market Knowledge
Strong Marketing and Negotiating Skills
Commitment to Educate Clients & Be There Through the Often-Confusing Process of Buying or Selling a Home
Reliable and Experienced
Working with First-Time Buyers
New construction
Buying and Selling Existing Homes
Residential Land Sales
Commitment to Provide Unsurpassed Service to My Clients
"Your goals are my goals, I am not satisfied until YOU are satisfied"
Clients for Life
My passion for others and desire to provide solutions that improve the lives around me keeps me dedicated to my profession, my clients and my community. Clients trust me to get the job done, then happily refer me to others. I am motivated to work by referral and create Clients for Life. Whether you are a buyer or a seller… I will be there for you before, during and after the sale.
I am blessed with an awesome husband, 2 amazing daughters, 2 fun-loving cats and one spoiled dog. I believe in giving back to my community and am a member of the Chamber of Commerce, Valley Center Community Aid Group as well as other local organizations. I also volunteer at local shelters, am a proud supporter of the American Foundation for Suicide Prevention and member of North Coast Church.
I appreciate the opportunity to earn your business and your trust…and I look forward to serving you.
Reviews:
Krista is like family to us. She goes out of her way to make everything go smooth. She always gets back to you when you contact her. I have dealt with other realtors and have never received the service Krista provided. She is a hard worker and I would recommend her for her outstanding attitude and professionalism. - Michael B
Krista was professional and knowledgeable every step of the way in our house selling experience! Our house had been on the market for more than 6 months with only 2 showings. We switched our listing to Krista and we had 18 showings in a three week time frame and were under contract in 4 weeks after listing with Krista!! We could not have been happier with Krista's ability to sell our house quickly!! Would highly recommend Krista to anyone looking to sell or buy real estate! - Peggy E
Krista was a pleasure to work with through the whole process. She is easy to communicate with and always pleasant! We LOVED her insight and guidance while getting the home ready for sale! She was most helpful in answering ALL the questions we had. She was very good at giving us the help we needed to close escrow on time! Our whole family would recommend Krista to anybody needing a Realtor. Thank you so much for representing our family! - Penny and Jim
I thoroughly enjoyed working with Krista. This is my first home buying experience and I felt supported and comfortable with the process under her guidance. She was available any time I called or texted to answer questions or schedule times to look at houses. Krista was friendly and courteous, and quickly came to be someone I trusted and looked to for advice. She always had a story or experience to back up her advice, which was important to me as a first time home buyer. I felt that Krisda was detail-oriented and pointed out areas of concern in each house that I might not have been aware to look for. Krista negotiated on my behalf in a professional and skilled way. I would recommend Krista to friends or relatives looking to buy or sell a house. - Terrell M
Meet Hope Holmberg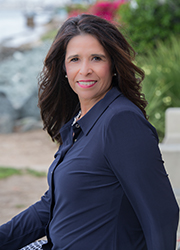 This email address is being protected from spambots. You need JavaScript enabled to view it. | 619-887-5205
Realtor®, California DRE #02029107
Hope Holmberg joined the real estate community as a mortgage underwriter and processed loans for over 8 years before she decided to hop over the desk and work directly with buyers and sellers. Now with the expansive experience of understanding the back end of our transactions and her knowledge of her San Diego hometown, Hope is a seasoned real estate professional. "I understand that buying or selling a home is more than just a transaction: it's a life-changing experience. That is why I provide exceptional, personalized service for all of my clients," says Holmberg. Taking great pride in relationships Hope builds and always work relentlessly on her clients' behalf to help them achieve their real estate goals. Her philosophy is simple: Clients come first. Her pledge is to be in constant communication with clients, keeping them fully informed throughout the entire process. Hope believes that if you are not left with an amazing experience, she has not done her job. Hope Holmberg does not measure success through achievements or awards but through the satisfaction of all clients and looks forward to providing this outstanding service to you before, during and after your real estate transaction.
Meet Denise Shields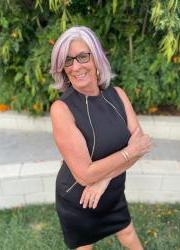 This email address is being protected from spambots. You need JavaScript enabled to view it. | 858-945-4039
Realtor®, California DRE #02187246
With over 30 years' experience working in local real estate, Denise Shields is a trusted resource for her clients. Her exceptional customer service, advanced marketing skills and insight to deliver exactly what her clients need, creates happy transactions for everyone.
Native to San Diego, Denise knows our sunshine city well, delving deep into her community with local business owners, neighbors, and community service. Realizing that buying or selling a home is so much more than a transaction…it is a lifestyle change and Denise is here to help. If you want to talk restaurants, recreation, school ratings and real estate, Denise is just a call away. 858-945-4039
Meet Michelle Currie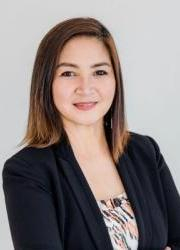 This email address is being protected from spambots. You need JavaScript enabled to view it. | 619-300-8895
Realtor®, California DRE #01486120
Whether buying or selling your primary residence, a second home or relocating to another neighborhood or state, you can count on our team to assist you in every step of the way with your real estate needs. With over 30 years of sales experience, we are a true professionals who listen closely and deliver results. Our team is devoted to our clients and provides personal service, care and attention to each and every transaction.
Michelle Currie is a talented and dedicated real estate agent who is committed to helping her clients achieve their real estate goals. Her expertise, professionalism, and commitment to customer service make her a top choice for anyone looking to sell or buy a home in San Diego.
"Now I have the satisfaction of knowing that I am helping people. Selling homes to the right buyer; so, my families can move on to the next phase of their lives is so thrilling and so very important to my clients, their families, their futures and to me", says Currie.
As a seller you want your real estate transaction to go smoothly. That means selling your home promptly, for the best price. It means not having to worry because you know that we are working for you... negotiating for you ... with your best interest at heart, we represent you.
With personal representation, backed by the powerful resources of Keller Williams Realty, Sea To Sea Property Group provides results. We are committed to our client's satisfaction before, during and after each transaction and is never too busy to help you, your family, friends or coworkers.
Meet Alena Degon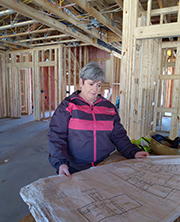 Call or text (603) 520-3894
Construction Consultant
Alena's construction experience comes from a career which expands over two and a half decades and strengthened by a Master of Science Degree in Leadership, a Bachelor of Science Degree in Construction Management and an Associate of Science degree in Accounting. Alena has held numerous and varying positions within the construction industry from Project Management to Lender Construction Inspections to Accounting. As a Project Manager, Alena is an integral part of the Project Team with managing a broad range of projects, prepare budget estimates, material acquisition, schedule development, and serve as the internal client advocate and provide balance to the design and implementation teams and provide direction to cross-functional teams to ensure the successful execution of client projects. When thinking new construction in a community or raw land, think Ms. Degon. Her services will save you money, time and aggravation. Call 603-520-3894 for consultation packages and pricing.